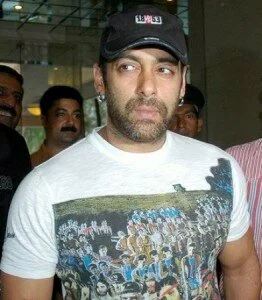 It is known to all the Bollywood Dabangg Salman Khan has helped many newcomers in the industry; he helped many to boost their carrier in Bollywood.
In addition to this, actress Katrina Kaif, Sonakshi Sinha, Himesh Reshammayya could be the best examples.
Actor Salman Khan has helped many small actors to get good roles in films.
Therefore, filmmaker Boney Kapoor wants Salman Khan, who is ht most demanding actor in the industry nowadays, to help his son Arjun Kapoor's film promotion on social networking site Twitter.
Boney Kapoor is set to launch his son Arjun Kapoor in the industry with 'Ishaqzaade'.
Actor Salman also shares good relationship with Boney as he worked in 'No Entry' and 'Wanted'. Salman also helped Arjun to get perfect weight issues as well as body-building. The two shared good relationship because Arjun was once dating Salman's sister Arpita but the affair did not last long.
Boney Kapoor wants Salman Khan to promote Arjun's upcoming film on twitter, but Salman Khan refused to do so. Filmmaker Boney Kapoor is shocked to know that Salman refused to do it.
However, there are gossips that the reason must be Arjun and his past bad behavior. Now the question is that has it got to do with Arjun's reported link with his sister-in-law Malaika Arora Khan?