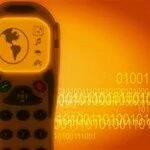 The Union Cabinet headed by Prime Minister Manmohan Singh has today permits the grant of the Empowered Group of Ministers' decision of one-time spectrum fee for all existing telecom companies.
Now as per recommendations of the Empowered Group of Ministers, all the mobile operators may have to pay one time spectrum charge which will be only for GSM operators, not CDMA as no bidders for CDMA auction is available.
Sources said that the Department of Telecom will take separately a proposal for CDMA operators without discovered the rates.
As per earlier EGoM proposal, GSM operators had to pay for all their 2G holding beyond 4.4 MHz, while CDMA were to pay fee beyond 2.5 MHz holding prospectively for the remaining period of their licences, reports said. All was connected to the price that set spectrum price in the upcoming auctions on November 12.
Moreover, due to having higher spectrum price, telecom companies are warned to raise the call rates to cover their loss.
Other side, government that granted spectrum auction to resolve fiscal deficit crisis, may face a loss of over Rs.12,900 crore as have no bidder for CDMA auctions proposal and which is likely to downed.