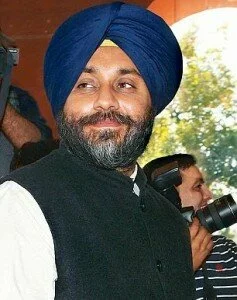 Once again after broke record of 43 years history, Shiromani Akali Dal comes into existence by putting victory in assembly election with a huge margin.
On Tuesday, results for the 117-member assembly were declared and beating all of them, Shiromani Akali Dal president Sukhbir Singh Badal had addressed the highest victory margin by grabbing 68 seats out of 117.
Badal won seats by defeating his competitor the Congress dissident Hans Raj Josan by a margin of 50,246 votes. And on other side, Vikram Singh Majitheya, Sukhbir's brother-in-law, wife Harsimrat Badal's brother, was also won by a huge difference of voting with 47,581 against his rival candidate.
However Akalies faced lower voting on the Phillaur seat, Jagraon and Ferozepur-rural, but its enough for them to win. Read more