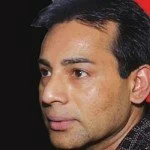 According to latest news, the top intelligence agency of India, CBI, is likely to seek from the Supreme Court withdrawal of charges framed against the main accused of 1993 Mumbai blast, Abu Salem, after receiving legal talks on the matter.
It is said in reports that CBI may move to Supreme Court seeking withdrawal of additional charges framed against Abu Salem by Delhi and Mumbai police, and ths CBI can accomplish its commitment made to Portugal from where Abu Salem was arrested and brought to India.
CBI gave an 'executive assurance' to Portugal that Abu Salem will not be given death penalty or charges him with any such law which will term him jail sentence of more than 25 years.
On the other hand, Delhi and Mumbai police has charged Abu Salem with death penalty laws.
Meanwhile, a Portuguese court refused the extradition of Salem by saying that Indian government had violated the terms and conditions.
Now, after proper legal opinion, CBI has decided that additional charges against Salem would be cancelled by Delhi and Mumbai Police under Maharashtra Control of Organised Crime Act and other such Act.
CBI official said, "Agency would seek directive from the Supreme Court on the issue this week."
Portugal where he was arrested in 2002, along with his girlfriend Monica Bedi