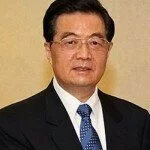 As per latest news, China's outgoing President Hu Jintao, announced that state along with ruling Communist party is under the threat of country's rampant corruption, but he promised to fight and strong stand against it with political reform at the start its five-yearly session.
Mr. Jintao, left, and former Chinese President Jiang Zemin announced to form a 18th Communist Party congress to wash out territorial disputes with neighbours ober islands last months as once-in-a-decade leadership change, seeking to be 'maritime power'.
Amid tight security in Beijing's cavernous Great Hall of the People, Jintao addressed more than 2000 delegates with his strong speech over growing social unrest, public anger over graft and a yawning gap between rich and poor.
As per source, Mr. Jintao said, "If we fail to handle this issue (corruption) well, it could prove fatal to the party, and even cause the collapse of the party and the fall of the state."
"Reform of the political structure is an important part of China's overall reform. We must continue to make both active and prudent efforts to carry out the reform of the political structure and make people's democracy more extensive, fuller in scope and sounder in practice," he added.
In the first week session, he promised a reform without any dramatic changes before appointed Vice President Xi Jinping over his post as party chief. He also accused senior regional leader Bo Xilai of abusing his power in office to cover his wife's murder, taking bribes and other crimes.
The world second largest country is ready to form a new leadership that is expected to hit out more unrest and crisis. While Hu promised to grow uniformly with "much more balanced, coordinated and sustainable" to push double its 2010 GDP and per capita income by 2020.
"We should enhance our capacity for exploiting marine resources, resolutely safeguard China's maritime rights and interests and build China into a maritime power," he added.