Within less than 2 months after 16 December Delhi Gang-rape case, another horrible and shameful incident bow Delhi in embarrassment as a 7-year-old child was raped at the government school.
Angery Delhians went on streets to protest outside the Sanjay Gandhi hospital in the Mangolpuri area where the victims has been treated amid police and Rapid Action Force security.
A clash erupted with police when the angry protesters broke out vehicles and buses, pelting stones on them, accusing government and Delhi Police for not taking any action for three hours post the incident.
A student who is in standard II was allegedly raped inside the premises of a municipal school run by North Delhi Municipal Corporation on Thursday morning during lunch break.
Police claimed to detain three people for questioning, sources said, added that an arrest is imminent as police investigating the case has recovered vital clues, alleged an oputsider was also involved in the case.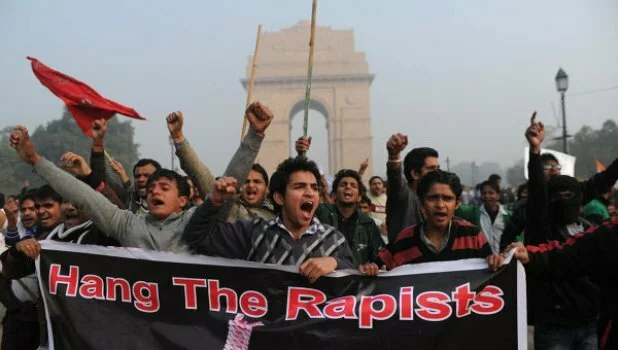 Meanwhile, the principal and four other officials of the school have been dismissed by the Muncipal Corporation of Delhi. Teachers and security guards are being questioned over the alleged assault, source said.
Despite this, one Bhandara rape incident has also raised questions over Indian government that which type of security is being provided to women in country.
Last month, three sisters of same family were raped and murdered, aged six to 11, in the state of Maharashtra, and recently a debate made in Parliament over it, but no action came out.