Refreshing attack on NCP leader Ajit Pawar, MNS Chief Raj Thackeray challenge to intervene his party without the help of the state apparatus, said that set for accepting a fitting reply from him.
"Ajit Pawar (Deputy Chief Minister) says they will give befitting reply (to MNS). I am ready for it. Stones can come from our side too," Raj said while addressing a rally in Jalana, Maharashtra.
The rally is the backdrop of recent clashes between MNS and NCP workers in different areas of the State over Mr. Thackeray's convoy building drive in Ahmednagar district.
Sources said, Thackeray dared Ajit to confront MNS without the aid of Home Department and police, sources said, added that NCP leader have to answered over irrigation scandal that where the huge amounts of funds went.
Pitching with his verbal attacks, Mr. Thackeray attacked NCP coalition, accusing of "raping" Maharashtra for the past 14 years following drought in State due to delaying irrigation projects.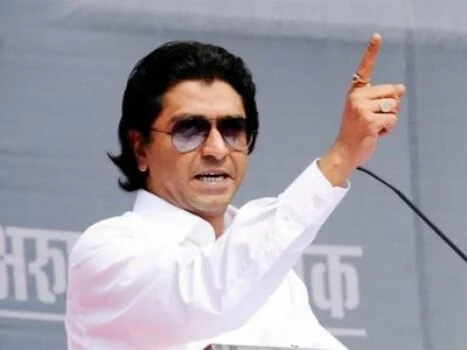 He asked whether the IPL would be cancelled due to the major drought situation in the State this year, reports further added.
Promising to expose those behind Maharashtra's terrible situation, source said, Thackeray said, "After my government comes to power, then where will Ajit Pawar go? Let them slap any number of cases against MNS activists, after we come to power, we shall withdraw all of them (cases)."