DMK's decision to withdraw from UPA much effected as the government has moved to bring a resolution on the Sri Lankan Tamil War in Parliament on Tuesday.
The resolution is being drafted by the govt to be brought in Parliament, sought to reduce the anger of ally, source said.
DMK chief M Karunanidhi announced to withdraw support to the UPA and its decision would not reconsider until India supports a strong resolution at the UN Human Rights Council and brings a resolution in Parliament over human rights violations in Sri Lanka.
Finance Minister P Chidambaram insisted that the government is stable and will continue as no threat of Lok Sabha majority from DMK. However, in Lok Sabha with support of the DMK's 18 members UPA has 303 MPs in the 543-member House, and if DMK withdraw it would brought govt at risk.
Meanwhile, the Congress Core Group, headed by party Chief Sonia Gandhi, has considered the demands of DMK including an international probe over Sri Lankan Army Crimes against LTTE and also insisted the terms 'genocide' and 'war crimes' be included in the US-backed resolution, sources said.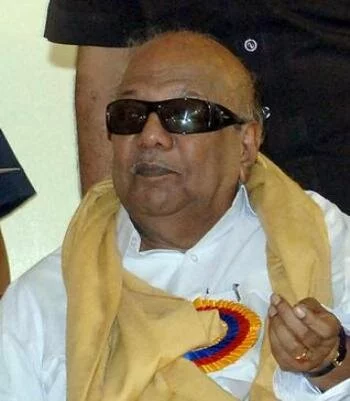 The govt is trying to convince the DMK backed by Trinamool Congress (TMC), assuring to support the amendment in UNHCR resolution on Sri Lankam as examining final draft but refuse to add the word "genocide".
The govt is ready to hear all political parties to reach a consensus over the Sri Lankan Tamil issue and for that debate over resolution will be made in Parliament, the Parliamentary Affairs Minister Kamal Nath said, source said.
On Monday, US amended the revised version of its resolution 'Promoting reconciliation and accountability in Sri Lanka' at the 22nd session of the UNHRC in Geneva. India is still refuse to take stand on it as it said to see the final draft before announcing its final decision.