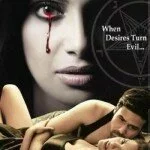 The model-turned-actress Esha Gupta will be sharing the silver screen with actor Emraan Hashmi for the second time in 'Raaz 3'.
The 26-year-old Esha Gupta earlier worked opposite Emraan Hashmi in 'Jannat2', her debut film. She said that the actor is like her mentor.
Esha was earlier scared of Emraan but now she cannot do anything without his guidance.
Talking to media, Esha Gupta said, "I love Emraan. I was really scared of him during 'Jannat 2′, where he used to give his shots like a piece of cake and I would just look at him tongue-tied. He is really sweet, quite like my mentor and he has given me a lot of tips."
'Raaz 3' is a 3D horror film and is directed by Vikram Bhatt, lead roles were played by gorgeous Bipasha Basu, who plays a role of a superstar.
The film will release allover on September 7.