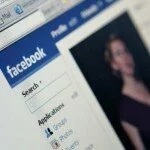 Jinhua K, a name of 15-year-old Dutch boy whom the court sentenced to one year in juvenile detention on Monday after he found on guilty to kill a teenager girl, Joyce "Winsie" Hau at her home.
Facebook posts are the cause of his attempt of killing Winsie, and Jinhua also convicted of attempting to kill her father, as per media information.
While the court ruled that there was no connection of Jinhua with Winsie, even he unknown about the victim and had murdered her "at the request or instructions" of friends.
The case is termed in the Netherlands as the "Facebook murder" as in social networking site, the victim had been arguing with two friends for several weeks. And these alleged friends repeatedly asked Jinhua to kill her and for that they offered him a 1,000-euro.
Moreover, Jinhua who felt guilty for his crime, is suffering from a behavioural ailment with psychopathic tendencies, source said.
Facebook murder debates the role of social media in life as well as for criminal conspiracy, which caused several depression, amnesty, even now the death of person.