After a long waiting period, finally, National Food Security Bill has been approved by the Union cabinet today in wake to offer right to food around 65% of poorest of poor families out of India's population.
Prime Minister Manmohan Singh, head of cabinet cleared the bill, after taking into account the recommendations of the Parliamentary Standing Committee.
In the Bill, the supply of 35 kg foodgrains per month per family under the Antodaya Anna Yojana (AAY) will be continued.
Key changes are to benefit around 80 crore people via allocation of 5 kg of foodgrains per month per person at a highly subsidised price of Rs.3 per kg for rice, Rs.2 per kg for wheat and Re.1 per kg for coarse grains, sources said.
"The cabinet has approved the bill. We will try to bring it in the Lok Sabha this week," Food Minister K.V. Thomas told reporter, raising the extra burden on the food subsidy to Rs 20,000 crore from the current.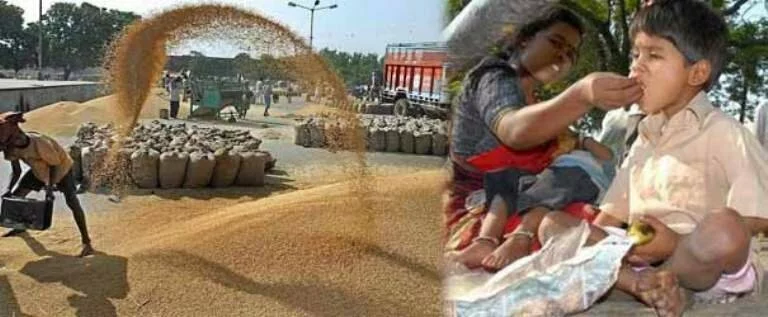 In the original Bill, introduced in the Lok Sabha in December 2011, priority households had entitled to give 7 kg of grain per month per person at Rs 3, Rs 2 and Re 1 per kg respectively at half the support price for "general households".
In line with the recommendations of the parliamentary standing committee on food, women with more than two children will also be entitled to nutritional support, official added.