As per latest political news, the former BJP president Nitin Gadkari has today arrived at Nagpur. Gadkari has been charged under corruption charges by the Congress-led UPA government and the former BJP President threatened to sort out the income tax officials involved in conducting raids on Purti Groups.
Earlier, officials of the I-T department had raided the offices of Gadkari's Purti Groups. His companies are under the scanner for using illegal or un-declared finances.
The former BJP president said he knows all planning against him and said where income tax officials would hide when the BJP comes to power.
Gadkari said, "Congress is on its way out of power and IT department should realise this. Once the Congress will be out of power, where will you go. There will be no Sonia or Chidambaram to protect you."
He further said that it was a political plot against him to damage his image by unwanted highlighting issues.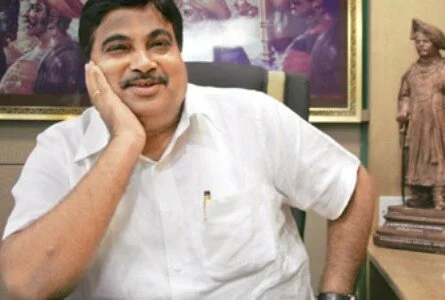 He said, "False allegations were made against me with issues that I had nothing to do with. I am going to fight it out till I come clean."
Further, Gadkari said that there is only one ruler in the Congress party [Sonia Gandhi] and others are her servants.
BJP has said that the Congress party had misused I-T department to target BJP as they used CBI.
In the meantime, this is the second time when Nitin Gadkari has threatened I-T officials.