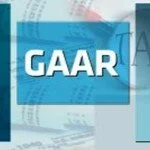 As per latest report, on Saturday a committee review the General Anti-Avoidance Rules (GAAR), Shome committee announced to give relief to the investors, raising Industry Inc by capital gains tax exemption on transfer of securities as well as the controversial tax regime be defer by three years .
In July, for GAAR tax avoidance recommendation designed to interfere company transactions and income structured, Centre had appointed the Parthasarathi Shome committee. In its report submit to finance minister, the panel has proposed that the review of tax proposal may be implement after long period of three years and GAAR will apply only if taxes gain is more than Rs. 3 crore.
The move has come after a global as well as domestic investors outcry come against GAAR. With sake of increasing investment by foreign institutional investors (FIIs) who cover a large part of Indian stock markets through invest in Mauritius to avoid taxes, the committee suggested that GAAR provisions will not be invoked in the FII.
It added, "With respect to Mauritius… GAAR provisions shall not apply to examine the genuineness of the residency of an entity set up in Mauritius."
Meanwhile, by this a cheering wave has come in Industry as investors appreciate panel's decision that raise the scope of investment by non-resident investors directly or indirectly, raise chances of Industry boost period.
Reports said that the final report will have to submit by top profile panel by end of September, but it strongly ask all stakeholders to give remarks on the draft as early as by September 15.