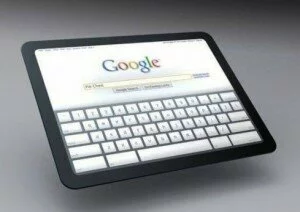 Google is planning to launch a 7-inch Nexus branded Android tablet in the coming months for $199, as per latest buzz that put a massive flow across internet market.
Statement stated by Android Chief Andy Rubin forces to believe on this amazing buzz, though still Google has not revealed any conformation over this.
Talking to media in Barcelona while Rubin attending the Mobile World Congress 2012, said, "Google wants consumers to see its tablets as part of the broader Android ecosystem. The educated consumer realises it now that they're either picking the Apple ecosystem or the Microsoft ecosystem or the Google ecosystem… we're going to do a better job at making people understand what ecosystem they're buying into."
Being a part of Android ecosystem, Google Nexus tablet will be manufactured by Taiwanese maker Asus with which Google is in partnership to being competed as biggest rivals for Amazon Kindle Fire.
As per Android & Me, a US supply chain executive, "The Asus MeMo 370T that was revealed at CES has been scrapped after Google contracted with Asus to produce their 'Nexus tablet'."
Such a real Google Nexus tablet will feature a 7-inch display and Wi-Fi connectivity, but there is no information about its inside processor.
Source reportedly said Nexus tablet may be a Texas Instruments' OMAP series, used for Android's latest release Ice Cream Sandwich in Galaxy Nexus smartphone, but will not sport the Tegra 3 quad core processor.
This low cost device will release with target to increase sale level as compared to Apple's iPad. However Google will succeed in its planning to enter in Tab market, but won't generate any profits for the company until recovering the money from its Google Play content by releasing all its content offerings globally.
There are no further specifications about this Google ecosystem tablet, but all eyes are set on the upcoming trade events where Google's formal conformation will reveal with detailed information on Nexus tablet.