On the fest of colours 'Holi' which reflects multi-cultural heritage, the whole nation on Wednesday celebrated with colours.
Indian's top headed ministers, President Pranab Mukherjee, Prime Minister Manmohan Singh and UPA Chairperson Sonia Gandhi also greeted people and wished a joyful and colorful Holi.
"May this festival of colours strengthen faith in our cherished national values, and promote oneness, harmony and the good of all", President greeted in a Rashtrapati Bhawan, source said.
While Mr. Singh wished the festival of colours, a celebration of life and goodness, will give opportunity to strengthen the spirit of brotherhood and hopes for a brighter future.
"May the festival bring in peace, happiness and prosperity to all," PM said.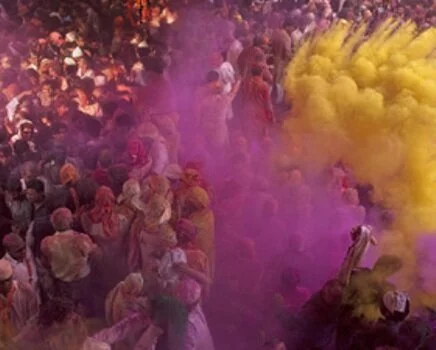 Congress President Sonia Gandhi also joined Mr. Mukherjee and Singh, greeting India and its people and wished the centuries-old cultural heritage hopes to further promotes social harmony and brotherhood.
Sonia wished heartiest a very happy Holi to all countrymen.