It is all about Italian politics that amid international row with India over two marines accused of killing Indian fishermen has resigned Italian Foreign Minister Giulio Terzi on Tuesday
As per reports, Terzi decided to resign following his protest against the government's reversing decision to send back two Italian marines to India after refusing to do same.
Massimiliano Latore and Salvatore Girone are facing murder charges for shooting dead two Indian fishermen off Kerala coast February last year.
Italy had first undertaking to Indian Supreme Court of sending back the two marines on March 22 to face trial but later turned not to send them ragging diplomatic row.
"I resign in contention with the decision to send the marines back… The misgivings I expressed had no effect on the decision taken," Mr. Terzi said in Parliament, source said.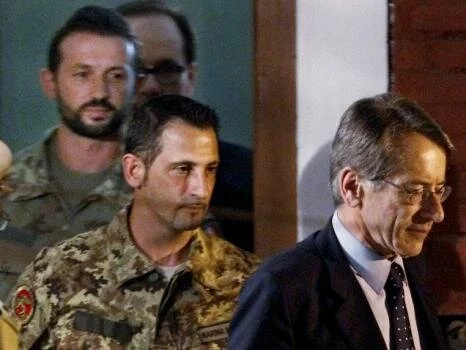 Taking dramatic U turn over marines issue, Italy govt has send them accompanied by Italian Deputy Foreign Minister Steffan de Mistura in a military plane to India.
The decision came from Italy after securing written assurance from India that both will not face death penalty, even not will be arrested.