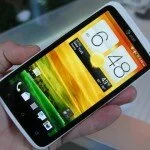 Here comes good news for HTC mobile users, the Taiwan-based HTC Company is now the first international smartphone brand to launch full-language support for Hindi, Tamil and Marathi script on its range of smartphones.
In a statement issued by the company, states that HTC users can now read and type in Hindi, Tamil and Marathi through all messaging functions on HTC smartphones launched in 2012, and all applications are available with Google Play.
The HTC mobiles which come with Indian language support are HTC One X, HTC One S, HTC One V, Desire C and Desire V.
It is said that that users can also view the 4th language, Bangali, on selected apps on Google Play.the company has kept its promise of introducing full native language support for its smartphones in India, starting with the HTC Explorer in Q4 2011.
Reading and typing of Indian languages support system will be available on HTC Desire C, Desire V, HTC One X, HTC One S and HTC One V in India with the help of an automatic software update that can be downloaded by users.
In addition, HTC will also launched Bengali language viewing capability from August 2012.