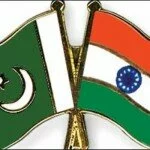 Now Pakistani are enable to come India and make investment in Indian business sectors as in wake to strengthen the bilateral tie up with Pakistan, India today announced to remove the ban on FDI from neighbour country.
"The government of India has reviewed the policy…And decided to permit a citizen of Pakistan or an entity incorporated in Pakistan to make investments in India, under the government route, in sectors/activities other than defence, space and atomic energy," as per statement issued by the Department of Industrial Policy and Promotion (DIPP).
After lifting ban on investment from Pakistan in return for concessions from across the border, source said, in the next stage, the finance ministry has to clear the proposal making it possible for the Reserve Bank of India to amend Foreign Exchange Management Act (Fema).
Ministry source said, under Indo-Pak trade, FDI proposals from Pakistan would be routed through the Foreign Investment Promotion Board (FIPB) in wake of security.
However, any movement of investment from Pakistan will have to get approval of government first as Investment and promotion board will allow proposals as if defence and home ministries permit it.
Such move has recently formed for Bangladesh, the country which permits direct investments in Indian under the norms of Foreign Investment Promotion Board.
India's recent move to finally lift ban on FDI, expects to improve economic and trade relations between two neighbour countries, seeking from last several months.