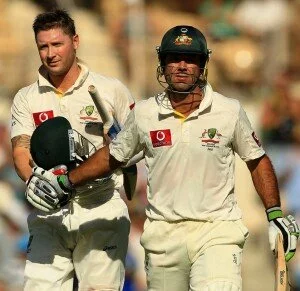 As per the fresh cricket updates, the spinner from the Indian cricket team, Ravi Ashwin said in a press conference that India have nothing to lose in their irreparable series position and have a license to play their natural game against uncontrolled Australia.
Further, the touring side has found themselves in a hard position in the 4th test match as the home side has managed to score 335 runs with the loss of just three wickets.
In the meantime, the ongoing Border-Gavaskar Trophy has gone a long way for the touring team and is like a disaster for them till now. India is facing a chance of whitewash in the four test match series, and their 8th successive loss in abroad.
India has got three early Aussi players, but once again, former captain Ricky Ponting and Michael Clarke has stopped India and took their team far from India with 251 runs partnership in the fourth test match on the very first day of the play.
While talking to media, R Ashwin said, "I think we have nothing to lose at this point in time."
He said, "Being three-nil down gives us a bit of a license to go out and play our natural game which could be a real blessing in disguise for us and all that's important is to (each) get those first 20-30 runs and stick it out. We'll have to look for those initial starts and try to capitalise and that could be the crucial part of this game."
Further, Ashwin said, "I don't think there is any psychological block towards that, but we were definitely telling and egging each other on especially in the second session of play."
"We had to be really tight in that particular phase after lunch where it was quite crucial and that's where we gave a few easy runs to both of them and they just took off from there. After that it was quite easy to carry the momentum on, added R Ashwin.