India were tonight knocked out of the ICC Women's World Cup race after a 138-runs defeat against Sri Lanka in an important Group match here.
Indian captain Mithali Raj said that they were unable to perform at their best in a very important match.
India was chasing a target of 283 runs, but failed and bowled out for just 144 runs in 42.2 overs. Reema was the highest scorer from India, while four Sri Lankan players hit half-centuries and managed 282 for 5 in 50 overs.
Talking to media, Indian captain Mithali Raj said, "All the bowlers were off colour today. We can expect one or two bowlers of colour a day but not all of them…I think honestly 280 is something I didn't expect Sri Lanka to score against us, the kind of bowling attack we had."
She added, "Against England also, we gave extra runs in the last session of our bowling department. Even today, after the power play overs in the last 10 overs, we gave away too many runs. It is obviously a concern area."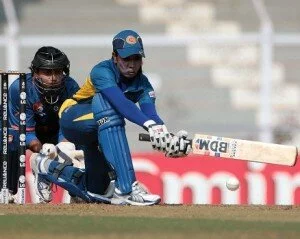 Interestingly, India gave away around 94 runs in the last 10 overs of the innings against Sri Lanka.
Raj said, "The Sri Lankan batsmen scored most of their runs at square of the wicket. It shows as a bowler where you are bowling."
When media asked if former captain and pace spearhead Jhulan Goswami let her down Raj said, "It is not that one player will score each and every day. Sometimes the others also have to support. She has done well against West Indies, she has done well against England. It was her off day."
She said, "I didn't expect the rest of the bowlers to be off too. It happens sometime that when you know one bowler is there in the side, whom you have to watch and play. And if that bowler may not get the line and length on that particular day that doesn't mean she has let me down."
Raj added, "She definitely has won some amazing games for India, so one bad match for her, the position she is in, I don't think she let me down."