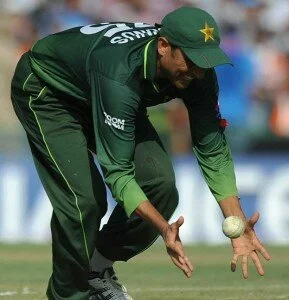 As per the latest reports, the International Cricket Council (ICC) has announced that it will toughly look into the allegations that Indian bookmakers are fixing the results of English county matches as well as international ODIs.
The decision was taken after the fresh report released by Britain's Sunday Times surfaced match fixing cases.
The Sunday Times posted in an articles saying "English cricket in bung scandal." The newspaper also said that it had strong proofs that bookies offer huge amount of money to player to throw part or all of international matches, it also said that last year's ICC World Cup semi-final between India and Pakistan was fixed.
The newspaper reveals that one of Delhi based bookmaker said that English county cricket was a good new market, he said, "It involved low-profile matches with scant monitoring. That's why good money can be made there without any hassle."
Figures released by the newspaper state that a batsmen can earn up to £44,000 for slow scoring and bowlers can earn £50,000 for giving more runs in his bowling spell, with another £750,000 for those who can make sure the result of the match.
It is said that bookmakers uses Bollywood actress to connect with players. The report warned, "So rife is match-fixing in parts of India that cricket may be in danger of losing its reputation as a civilised sport played by gentlemanly rules."
An official from ICC said, "We are grateful for the information you (the newspaper) have provided and will launch an inquiry into these serious allegations."
Further, the official said, "Betting on cricket in the legal and illegal markets continues to grow rapidly and, with many, many millions of dollars being bet on every match, the threat of corrupters seeking to influence the game has not gone away."