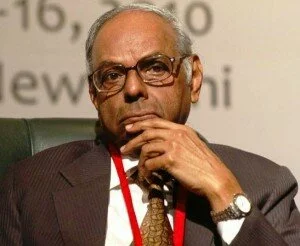 The step of cutting down the Cash Reserve Ratio by RBI has appreciated by the PM's Economic Advisory Council Chairman C Rangarajan. The rate is decide to be reduce by 5.5% from 6 and as per this the banks has made deposits Rs 32000 crores into the banking system.
The cut down liquidity will surly put effect on the interest rates and also help to push up inflation. Rangarajan said, "The improvement in liquidity conditions will automatically have an effect on interest rates. Improvement in liquidity conditions will lead to softening of interest rates."
The reduction will help to downing the food inflation on which changing pattern of the policy rate depends. If the results will be of positive then rates cannot be changed.
However the interest rates are to be peak level and need to be lowering. Inflation has reduced from 9.6 to 7.4 percent in December 2011, but still required to do something to pressure out from inflation.
Now banks will have more money to lend with the 50 basis point cash reserve ratio cut by Reserve Bank of India from 28 Jan.
A source said, "Cash rates and the borrowings from the central bank's repo counter should come off from next week as liquidity is expected to improve with the CRR cut becoming effective."
Now the RBI policy of CRR held firm above the central bank's repo rate of 8.50 percent next week with repo borrowings around 800 billion rupees.
As per policy changes, next week is expecting to be a hopeful week for inflation fall along with the economic growth to be seven per cent this fiscal.
Defining not clear report on GDP that seems to be figured out next week, Economic Affairs Secretary R Gopalan said, "The third quarter (GDP) numbers should give us an idea of what growth in the whole year is going to be."
As per govt. records, he said, "Employment generation has increased with creation of 300,000 jobs between September 2010 and September 2011 and the UPA's flagship programme MGNREGA has also shown healthy growth."
However seeing the slope down of GDP to 6.9 per cent from 8.4 per cent in the fiscal period, the Finance Minister Pranabh Mukherjee has also tried to solve the problems of oil payment with Iran by sending a delegation of his officers to abroad.