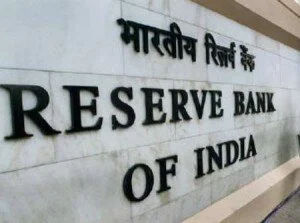 As per latest report, a good policy for Bank customers has been released by RBI as now customers can know full detailed information about their bank account by shifting from local branch to new one.
The Reserve Bank of India (RBI) directed the banks authorities that most bank branches are now on core banking solution (CBS), records of a particular customer can be accessed by any branch of the bank.
It has made compulsory for banks to allow account transfer from one branch to another without opening a fresh account or making the customer undergo the full know your customer process again.
"It has been brought to our notice that some banks are insisting on opening of fresh accounts by customers when customers approach them for transferring their accounts from one branch of the bank to another branch of the same bank. Such insistence on opening of fresh account or making the customer undergo full KYC process again causes inconvenience to them resulting in poor customer service," RBI said.
RBI's this policy would down the significant of ATMs and internet, the home branch concept because a core banking solution ( CBS) will centralized all account holder information in one database accessible across branches, putting all banks in place.
If this mandatory process is accessed, then bank transactions would be increased and bank charges also as high fees would be charged by banks for accessing transfer services outside the home branch. Therefore, some lenders demanded RBI to prefer the home branch for accessing any change in account services.
However this norm has already issued by RBI on April 17, while it ordered banks to have a central customer ID, providing accessibility of accounts being transferred across banks without having to repeat the KYC procedure.
According to some banks, once KYC has done by one branch should be valid within the bank as long as full KYC has been done for the transfer of concerned account.
RBI said in a circular that in case of customer's correct address to comply with KYC requirements, the branch of banks may be asked customers for fresh address proof for transferring his/her account.