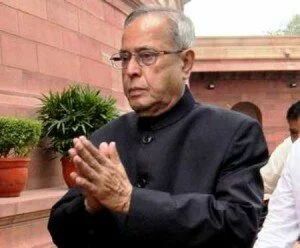 It is expected that Iran is in a great force to make the nuclear missiles for challenging American troops. Several nuclear reactant centers have also been identified in Iran and while asking Tehran says its nuclear program is for peaceful means.
The US and European Union banned oil imports from Iran earlier this month and they wants from India to do same for pressuring on Tehran to ruin its nuclear projects.
But by rejecting the sanction against Tehran, the Finance Minister of India, Pranabh Mukherjee clearly said that it would not possible for India to cut petroleum oil imports from Iran.
Mukherjee went to Chicago for a two-day visit and during his visit aimed at wooing U.S. investment, he said, "We (India) imports 110 million tonnes of crude per year. We will not decrease imports from Iran. Iran is an important country for India despite U.S. and European sanctions on Iran."
India, the world's fourth-largest oil consumer imports 12 per cent of its oil from Iran and it is more difficult to take decision of reducing import because among Saudi Arabia, Nigeria, the other Gulf countries which can provide the requirement of the emerging economies, Iran is an important country amongst them.
And if sanction will be taken then it put impact on India's economy growth which is already sloping down and has reached at 7 percent this year from 8.5 percent last year.
And Inflation rose 7.47 percent in December as its slowest pace in two years and expected of being further declines.
But as per US Federal Reserve to ease monetary policy further creates "inflationary impacts" by New US sanctions, authorized on December 31 which penalize any financial institutions dealing with Iran's central bank and it could make more difficult for India to pay Iran for oil imports that directly boosts uncertainty.