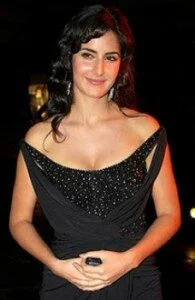 The hot and sexy Bollywood actress Katrina Kaif is going to crackle again wearing the item tag… And guess for which movie is she going to do this? Yes, Katrina will be doing so for Karan Johar's upcoming 'Agneepath' remake, starring Hrithik Roshan and Sanjay Dutt in lead.
Earlier, we saw the actress in "Sheila ki jawaani", in 'Agneepath' one can surely expect a much more sizzling performance.
In the meantime, director of the film Karan Johar posted on his micro-blogging site – "Katrina Kaif is doing a full on item song in Agneepath….its a total swinging number called Chikni Chameli….we shoot it in a week!!"
Haayae haaayae, "Chikni Chameli" already considers as masaledaar, right? We are all very much excited for this Katrina's new avatar…
Directorial debut of Karan Malhotra, Karan Johar's 'Agneepath' will hit the silver screen on 26th January 2012. While Priyanka Chopra romances Hrithik, Rishi Kapoor features as another villain along with Sanjay.