Indian stock market welcomes the MCX Stock Exchange (MCX-SX) which goes live from today with its 40-stock benchmark index SX40.
MCX-SX is the third independent equity bourse after the BSE and the NSE in the country, launched by Finance Minister P. Chidambaram on Saturday.
Reports are that the SX40 bourse, a free float based index of 40 large cap – liquid stocks representing diversified sectors will run on both equities and equity derivatives platform.
Allowing fast entry for companies with better free float, market cap and liquidity, SX40 will go live with cash and futures & options (F&O) segments, and the base value will be 10,000 with a base date of March 31, 2010, sources said.
The bourse has includes those companies which have a minimum free float of 10 percent.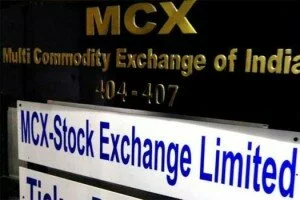 A total of 100 liquid companies will have to be taken under the SX40 measurement, reports said, added that Reliance Industries, Suzlon and NHPC are among top leading volume chart, while the value chart is led by RIL, SBI, Tata Steel and Reliance Capital.
"After filtering from top 100 liquidity ranking, stock must be among top 50 in terms of Average free float market capitalization," MCX-SX said, sources said.