As per latest political news, Trinamool Congress (TMC) MP Saugata Roy on Monday came in front of media and talked about West Bengal Chief Minster Mamata Banerjee.
He said that Mamata Banerjee is being unfairly criticised by a section of the media.
Talking to media, Saugata Roy said, "That is because some media houses are acting in a motivated way to malign the chief minister and bring down her prestige. They are doing harm to the state by trying to pull down a democratically elected chief minister."
Further, Mr. Roy said, "So, she is naturally angry that they are twisting whatever she says. They are blowing up whatever she says. So, the chief minister is naturally angry; any human being would be angry."
Earlier last week, Chief Minister Mamata Banerjee expelled her ire at photojournalists at a cultural festival in Burdwan district.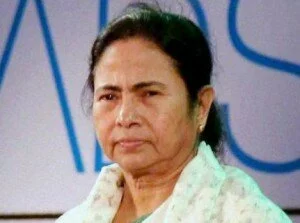 Moreover, the fresh outburst from West Bengal Chief Minister came while she was inaugurating the Matir Utsav" (Festival of the Soil) at Panagarh in Bardhaman district.
During the opening of the function, Mamata Banerjee said, "Can't you see that people are cooking here? I will give you one slap."
Mamata Banerjee had recently been criticised for shouting at security personnel at the Kolkata Book Fair on February 6.