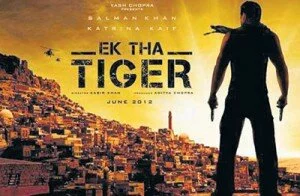 As per the latest Bollywood buzz, Salman Khan who is always known for his own way of living, being human, a helpful person, down to earth and mostly for offending his deep friendship, never follow the way that had of someone else.
The same thing is to be followed with his film 'Ek Tha Tiger'. At this time, when all wants to go for 3D version of the film, The Bollywood Hunk, Salman Khan did not like the idea of 3D way.
Salman Khan Lives his value and ethics and this is the reason that he shot down 3D version of his upcoming release movie 'Ek Tha Tiger'.
It does not mean that he is not approached the 3D format but Salman has already think a lot for his Upcoming movie and he wants that all things must be done as he wants.
'Ek Tha Tiger' is a romantic thriller movie, by which audience will see the hottest ever loving couple of Salman Khan and Katrina Kaif.,It is indicating that 'Ek Tha Tiger' will be released in 2012 on Eid.