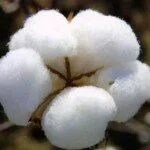 There would be no new registration for cotton export until it receive forthcoming orders during current marketing year, a statement reviewed by GOM, following a strong criticism over the domestic supply-demand situation.
From last month, govt. decided to ban on cotton exports. But a huge protest had been made by traders as this would hamper the domestic supply of country.
Over the whole conspiracy, Gujarat chief minister Narendra Modi has come forward and forcing Center to disapproval permission of fresh registration.
Modi's criticism worked and then the ban on cotton exports was partially upheld.
"Until further order, there won't be fresh registration," Commerce, Industry and Textiles Minister Anand Sharma told reporters while insisting center's decision.
During the Group of Ministers meeting, directed by finance minister Pranab Mukherjee, they were against fresh cotton export now.
However, GOM would be agree to permit 2-2.5 million bales of cotton to be exported by old registered exporters only after revalidation and scrutiny, source said.
There is a counter argument between Sharma and CCI that directed by Centre. Cotton Corporation of India does not satisfy with GOM's decision over the amount of exporting bales. It asked to permit one million bales to export per month in stead of 2 millions.
On the other side, Centre allowed CCI to buy for routine operations around 15,000 bales of cotton, while Sharma asked to buy cotton at Rs 4,400 per quintal.
Although if Govt open door for new exporters, it will be difficult for domestic suppliers to survive in the market with maximum amount of shares of cotton trade, just a very little cotton will be over their hands.