In shocking news from the cricket world, a match referee on the panel of BCCI has declared Indian fast-bowler Parveen Kumar 'mentally unfit' to play cricket.
In his reports, the match referee accused the bowler for his offensive behaviour and violating the code of conduct. The report was announced on the basis of a Corporate Trophy match between ONGC and Income Tax on February 4.
Match referee Dhananjay Singh made the shocking report and he even charged Parveen Kumar with level-2 and level-4 offences which suggest that he was reported for misbehaving with the umpires.
In his reports, Mr. Singh said that the bowler lost his cool during the match and used bad words, not only towards the opposition but also his own team mates
On the other hand, Preveen Kumar sent a text message to Headlines Today saying that there is no such incident happened.
It is further said that Umpires Ajit S Datar and Kamlesh Sharma have charged him with 'Code of Conduct' violation under clause 2.2.8.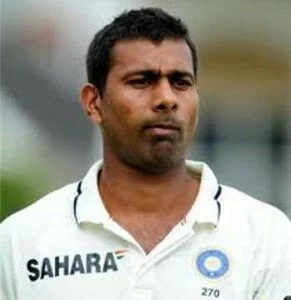 "He (Kumar) shouted, 'M******** tu batting kar, umpiring maat kar (you just bat, don't have to be an umpire)'."
"When ordered to stop it, he repeated, 'Woh m******** batting kyon nahin karta (why doesn't he simply bat?)'"
"After bowling the first ball, Praveen Kumar advanced aggressively towards the striker and made violent physical contact with him, head-butting and chest-butting the striker."
Now, it would be interesting to see, how BCCI react on this report. Wait and watch.