Time is worse for TMC supremo Mamata Banerjee as the West Bengal Chief Minister hit headlines for herself on Wednesday night when she lose her cool on her way out of the Kolkata Book Fair.
As per latest reports, Mamata, who went to the Fair screamed at her security guards in public.
It has been said that her security guard was late in arrival of her car at the gate which was to carry her back from the Fair.
Losing her temper at her security guard, Mamata said that he should be whipped.
After this, sources said, the guard had seen to joining his hands, likely to say sorry to the TMC Supremo.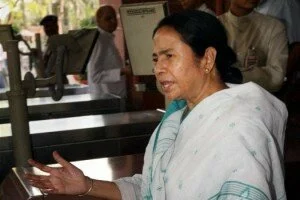 Talking to media, an official of Kolkata Book Fair organization said that Mamata got angry when she came out of gate no 1, but her car came late as it had to find its way through a crowd.