The newcomer in B-town, actor Ayushmann Khurranahas recently said that he is enjoying his journey in films, his very first film 'Vicky Donor' was a success.
He first started his career as VJ and then TV and then host, later entered in films and gets good response from audiences.
Now, the actor is working on his next project with Rohan Sippy's 'Nautanki Saala'.
He said, "Everyone struggles while doing theatre. I feel if you enjoy the journey then the struggle is not longer."
Further, he said, "I think the pressure is less as I am doing my second film with Ramesh Sippy. So I am not facing any pressure as he made this huge superhit film 'Sholay'. There was pressure as to what I would sign next after 'Vicky Donor'"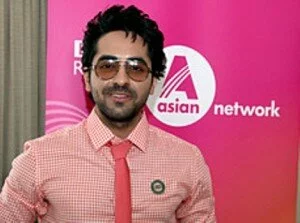 His next film, Nautanki Saala, is a comedy film starring Ayushmann and Kunaal Roy Kapur. And, Ayushmann has sung two songs in the film.
"It is a fun film with no hidden meanings. It has drama and is about theatre actors," Ayushmann said.
Ayushmann's film "Nautanki Saala" will hit the cinema hall on April 12.
The actor said, "In theatre acting needs to be larger than life while in films it is subtle. Since I come from theatre background I had to unlearn lot of things."