Google has finally launched its latest video chat 'Google+ Hangouts' feature after a 6moth long waiting period in India.
Absolutely free of cost video chat suite Hangouts has integrated with Gmail, the company said.
Meanwhile, Gmail Users can chat with around 9 people at one time, enhancing video chatting experience with watch and share option on Google Docs or play games.
Hangout feature includes a host of fun games as well as various effects like sounds, pictures, also scheduled using Google Calendar.
The search engine has also introduced a Ultralow Bandwidth Mode offers a fast chatting with a slow connection after being integrated with Gmail Hangouts.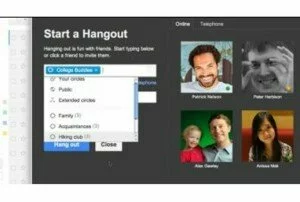 More interestingly, users can also add apps of their choice from a selection provided in Gmail Hangout.
"If you find yourself with a slow connection, just switch over to ultra low bandwidth mode to keep the conversation going," Google said, enhancing its accessing in emerging markets such as India, where internet connectivity is one of the biggest problems.
To access hangout feature, users need to have Google+ account and then be enable to activate Hangout in Gmail by clicking on the requisite button that will appear on top of your chat panel.