The government is going to sell the 9.5 percent stake in the country's power major NTPC on Thursday and auction process has started, seeking to fetch about Rs 12,000 crore for the exchequer.
The sale of NTPC stake has been approved by an Empowered Group of Ministers (EGoM) on disinvestment chaired by Finance Minister P Chidambaram.
Sources said that the NTPC disinvestment would be the biggest so far this fiscal as has fixed sale of 9.5 percent stake at Rs 145 per share with nearly 7% discount to current market price on BSE at Rs 155.60, up 0.16 percent.
The auction process would be through offer for sale (OFS) route, sources said.
The govt currently holds 84.50 percent stake in NTPC and further stake sale offer would be as part of to raise $2.25 billion.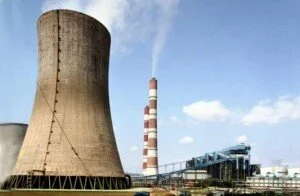 Citigroup, Morgan Stanley, Goldman Sachs, Deutsche Equities, Kotak Securities and SBI Cap Securities are the merchants bankers who managing the NTPC sale.