The most gorgeous and beautiful Bollywood actress Kareena Kapoor has recently said that she has transformed herself into a begum (princess).
Kareena Kapoor is now married to Saif Ali Khan and they tied knot in October last year.
Now, the actress hopes that her husband, Saif, would gift gift her something special on this Valentine's Day, first after their marriage.
Talking to media, Kareena said, "This year Saif will have to gift me something. I think I have given him the biggest gift in October last year. Maine apne aapko begum bana liya hai (I have transformed myself into a begum). He should come and give me a gift."
Saif Ali Khan, 42, son of late Nawab of Pataudi and former Indian cricket captain Mansoor Ali Khan Pataudi and actress Sharmila Tagore, married Kareena Kapoor, 32, on 16 October through a registered marriage.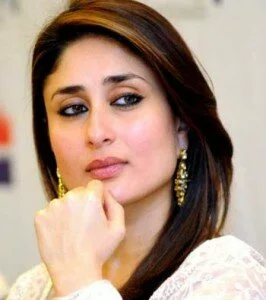 However, the actress said that on this Valentine's Day, she will not get time to spend with Saif, as she would be busy shooting for 'Satyagraha', directed by Parkash Jha.
Kareena said, "I will be shooting in Bhopal on the Valentine's Day. This year my Valentine's Day will be with Amitji, Ajay Devgn and Prakash Jha. So it's not that bad."
The film also features Amitabh Bachchan, Ajay Devgn, Arjun Rampal and Manoj Bajpai in key roles. And, Kareena plays a role of an international journalist.