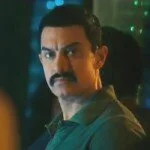 The latest Bollywood buzz state that Producers Ritesh Sidhwani and Farhan Akhtar who worked with Aamir Khan after 11 long year for his next film 'Talaash' are planning to co-produce on may more films in the coming period of time.
The trio – Aamir Khan, Farhan Akhtar and Producers Ritesh Sidhwani – first worked together in Dil Chahta Hai, and their combination worked well since then.
Talking to media, Ritesh Sidhwani said, "It is always interesting to work with Aamir. We are very happy to team up with him after 11 years and this association has been fantastic. We have achieved what we had set out to do and that is very satisfying."
He said, "In the past 11 years, we have all grown up. 11 years back we were completely raw. In fact, we are even thinking of collaborating on may more projects."
He further said that Aamir Khan and he had talked many time and the minute they get a good script, they will start work on it.
Ritesh said, "It need not necessarily have Aamir or Farhan in the film. We want to give a chance to new directors and producers. In fact, I was just telling Aamir the other day that we should work more often. We share a healthy relationship and he was also of the same view so the minute we get a good script that we think needs backing, we will start work."