On Monday, senior BJP leader Yashwant Sinha calls Gujarat Chief Minister Narendra Modi's name as the BJP PM candidate and today, Ram Jethmalani endorsed Modi's name as the PM candidate in the upcoming 2014 Lok Sabha elections.
On Tuesday, Jethmalani said, "Modi in my definition of secularism is 100 per cent secular and his enemies have done their best to spread wrong news about him and at time provide false documents as well."
On the other hand, NDA and Shiv Sena is now considering to support Sushma Swaraj as the BJP PM candidate.
Ram Jethmalani said, "I have always told BJP to announce their PM candidate. This is not good that people come to know about the prime ministerial candidate after the polls."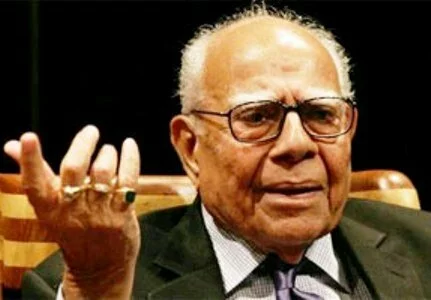 Talking to media, senior Shiv Sena leader Sanjay Raut said, "This is their internal matter. Who will the PM candidate for BJP will be decided by the BJP party. As for PM candidate for the NDA, that will be discussed at the NDA meeting. Sushma Swaraj always had the blessings of Balasaheb. As for Narendra Modi, Balasaheb always gave his blessings to him but as for leading the country, Balasaheb was clear that it should be Sushma Swaraj."
Moreover, the BJP core group meet is expected today, first after Rajnath Singh elected as the BJP President.
It is said in reports that the party will hold talks on the preparations for a national council to ratify Rajnath Singh's elections as the party president.
When media asked Jethmalani about Shiv Sena backing Sushma Swaraj's name for the PM candidate. He said, "It is democracy and they have the right to express their opinion."