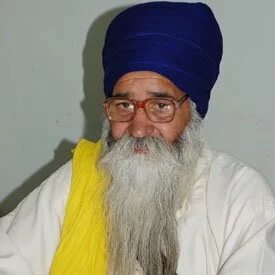 Sant Ajit Singh, the MLA of Shiromani Akali Dal, has announced his resignation from Anandpur Sahib's primary membership of the party.
While announcing this, he called SAD a one-man party pointed to the chief minister Parkash Singh Badal.
However the resignation by Sant Ajit Singh is expected be because of enterant former adviser to C.
Beside this, SAD's problem are being added due to former Shiromani gurdwara Parbandhak Committee member Jarnail Singh Aulakh, one of his aides, would contest as an independent from Ropar constituency.
A statement revealed by Ajit Singh, "In SAD, senior leaders are consistently being sidelined by the father-sons duo. I have been serving the party since 1978 and holding prestigious positions besides being elected as SGPC member for 14 years, but things are changing now."
Claiming of being ignored his party by high command SAD and was dejected over Cheema's continuous intrusion in his constituency, he decided to take such decision in support of senior Akali leader Harmash Singh Thoda, Youth Akali Dal vice-president Manjinder Singh Brar, block samiti member Bahadur Singh Shekpura and chairman of Ropar Market Committee Surjit Singh.
Pritam Singh, a former SGPC member, was also present at the gathering.M Daljeet Singh Cheema as an SAD candidate. And his action would also make trouble for Cheema as the latter would be contesting either from Anandpur Sahib or Ropar.