Breaking his silence, today the 53-year-old Bollywood actor Sanjay Dutt told media persons that he would have not appeal for pardon and would surrender on stipulated time.
"All I can tell you is I have not applied for pardon," Dutt said when his sister and Congress MP Priya Dutt was also with him at that time.
Amid growing clamour over Pardon for Sanjay Dutt with folded hands said to abide by Supreme Court's decision of sentencing a five year jail term upheld the conviction of Sanjay Dutt in 1993 Mumbai Blasts case for illegal possession of arms.
"The honourable Supreme Court has given me time to surrender and I will surrender in that time," he further added not to debate about it as he is not going for pardon.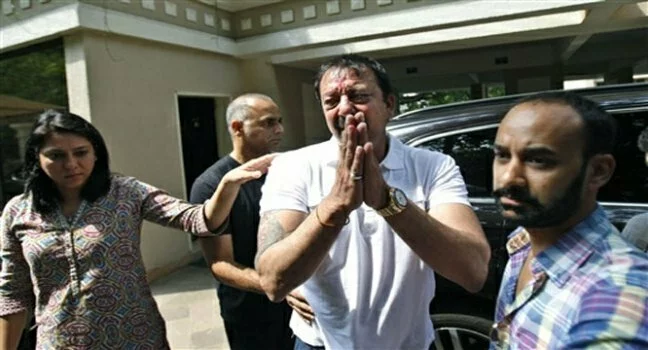 "I am shattered and this is the tough time in my life. With folded hands I request the media and citizens let me be at peace," Dutt added His sister and Congress MP Priya Dutt was with him during media briefing.
Moreover, at the toughest time the convicted Dutt wants to spend some time with his family before going to jail. The actor is in way to finish shooting of his film projects.
Dutt who has already served 18 months in jail, found guilty in Mumbai Bombing case that killed 257 people. The court gave four-week time to surrender and after that he would undergo for three-and-a-half-years imprisonment.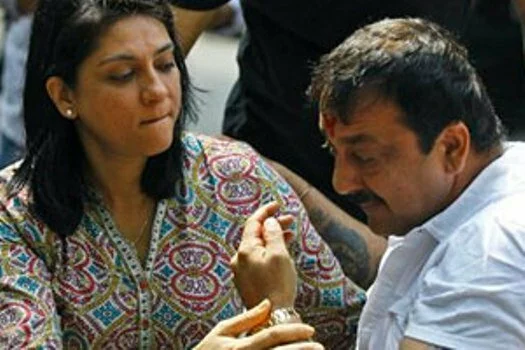 Louder 'Sanjay pardon' Chorus created amid clamour in politics as well as Bollywood as several film actors and politicians including Press Council of India Chairman Markandey Katju and actor-turned-politicians Jaya Bachchan and Shatrughan Sinha have joined hands sought to "pardon" Dutt.
Voices against showing leniency to convicted Dutt are also raising which includes BJP, Shiv Sena and Janata party.