The IPL 2013 is all asset to start from next month, and the Royal Challengers Bangalore appointed Virat Kohli as their new captain for the upcoming Twenty20 match of Indian Premier League.
Indian all-rounder will now replace New Zealand captain Daniel Vettori as the captain of RCB.
Talking to media, RCB team owner Vijay Mallya said, "We are delighted to announce Virat as our captain. His hunger to learn, lead, motivate and set an example is unquestionable."
The all-rounder is the 11th highest run-scorer in the history of all seasons of IPL with 1639 runs and a strike rate of 119.28.
Kohli had hit as many as eight half centiries and is also the 3rd highest run scorer in Champions League T20 history.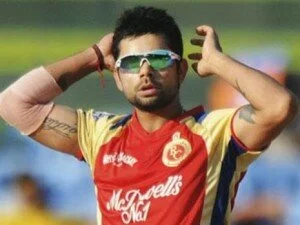 Talking to meda, newly appointed captain of RCB, Virat Kohli said, "Glad to be appointed captain of RCB. I thank the owners for reposing their faith and I am looking forward to the challenge and the responsibility to carry the team to greater heights."