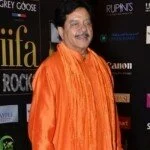 The Bollywood actor and former BJP leader Shatrughan Sinha was today admitted to a hospital in Andheri in Mumbai following respiratory disorder.
The conformation was made by the doctors who are attending the actor.
Talking to media, doctors said, actor Shatrughan Sinha, 66-years-old, was admitted to the hospital on Monday afternoon after he complained of breathlessness. Doctors said that this happened because of some ongoing paint work at their home.
Further, doctors said that the actor is stable and recovering fast.
Talking to media, Dr Ram Narain of Kokilaben hospital said, "He came to the hospital complaining of breathing problems. He had allergic respiratory disorder. He was given appropriate treatment and is stable now."
Meanwhile, the veteran Bollywood actor will spend the night in the hospital and the doctors will then take decision that will he discharged or not.