Following huge clamour over Afzal Guru's execution at Delhi's Tihar Jail, a freshly report has hit out on 2001 Parliament attack convict's last moments in the jail while wrote a letter to his family.
Just minutes before going to hanged Afzal wrote his last words in the eight lines to his family, sources said.
In his final letter, Afzal asked his family to not feel a sense of loss and to be bold and proud of his sacrifice he would attain by his execution.
"I request my family members that instead of regretting my death, they should respect this stature," Guru said in his letter, reports said.
The last words of Afzal were, "Be Allah the saviour and the protector for all of you. Allah Hafiz."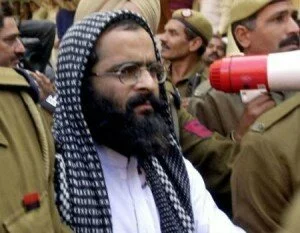 Afzal's letter which was written in Urdu on February 9 was released by his family, his wife Tabbasum on Sunday, eight days after he was hanged in Tihar jail. They said Afzal's letter was received by them on February 12 through Speed Post.
The Government was hanged Guru to death at Tihar Jail between 7.30am and 8am on February 9 in a top secret operation, much criticized by J&K Chief Minister Omar Abdullah and violent protests erupted in Kashmir Valley.