A fresh twist triggers over the Jet-Etihad Buyout Deal, the Abu Dhabi airline Etihad Airways said to have need of more time to revise its deal to buy a stake in India's Jet Airways.
Talking to reporters, Etihad's Chairman Sheikh Hamed bin Zayed al-Nahayan said that it is too soon to say when a final agreement will be struck. The officials would meet Indian Trade Minister Anand Sharma to discuss the Jet-Etihad deal.
Over last few weeks, more reports are of Jet-Etihad in talks to sign a 24 percent stake buy out deal in Jet for up to $330 million.
Indications were that Jet and Etihad would sign a deal very soon, on the starting of 2013 as a meeting was hope to schedule between two companies.
While asking about this, Sheikh Hamed clearly refused and said: "It's too early to decide."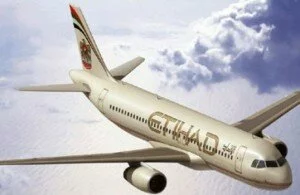 "I don't know … we need to revise it," he further added.