According to latest news, the suspense over the call detail news of BJP senior leader Arun Jaitely has now said that there is one more arrest made by the Delhi police on Monday.
The man arrested is "Neeraj", who works for a private detective company. Neeraj was arrested by the police with charges of allegedly collecting call details of Arun Jaitely.
Few days back, a constable from Delhi Police was arrested in the same case who however, said that he wanted to collect call details for personal reasons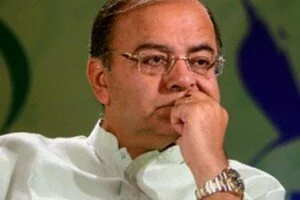 .
Arvind Dabas, 32, Delhi Police constable, checked his communication with an Uttarakhand leader who had assured him to settle his property deal in Uttarakhand through BJP leader Arun Jaitley.
On the other hand, BJP has called this as "unauthorised surveillance" and also demanded strong action by the Home Minister Sushilkumar Shinde.
Talking to media, Bharatiya Janata Party (BJP) president Rajnath Singh said, "The manner in which the call details have been collected is serious. Anyone who is found involved in this act must be punished."
Meanwhile, it is not yet clear that who is behind this alleged tracking of call details of Mr. Jaitely and what was his motive.