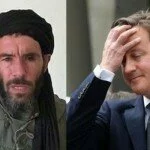 British hostages' crisis at an Algerian gas plant has suspended Prime Minister David Cameron's speech in the European Union scheduled for Friday.
In his speech, Cameron would have to express concern at a very grave and serious situation of Algeria.
Cameron has warned of further possible "bad news" after an operation launched by Algerian militants to free the hostages from Islamist militants.
The Hostages, taken from at least 10 countries is being seized by an Islamist group on Wednesday, demanding a halt to a French military operation against a Mali-based al Qaeda offshoot known as the Masked Brigade, reports said.
To target the Islamist compound, Algerian Special Forces, helicopters and – according to one account – warplanes stormed on Thursday a gas facility field in the Sahara to rescue hostages.
As per media information, 30 hostages including two Britons and other Filipinos and Algerians were reported killed during Algerian's a BP gas operation.
The Algerian hostage crisis seems to be nearing a dramatic end, French President Francois Hollande told reporters.
As the situation is still worse and in future seems to be bad , today the UK Foreign Office said that the crisis is "still ongoing".
Eleven or more Islamist militants were said to have died in Algerian attacks, while Twenty Britons remained unaccounted for, sources said.
Some 600 local workers were safely freed in the raid, reports said, adding that some were died and others were reportedly released the day before by the militants themselves.