The Union Cabinet led Congress announced to examine another draft, proposed amendments to the Lokpal bill on Thursday, offering certain changes to the bill.
Promising passage of the Lok Pal Bill in the Budget Session of Parliament starting February 2013, Union Cabinet ministers favoured few major changes in Bill.
The new revised Lokpal Bill will have added changes such as Lokayuktas under power of States and all NGOs except religious organizations will come under the purview of the Lokpal.
It also mentioned that the fifth member of Lokpal panel which made Lokpal would be a retired jusrist and will be appointed by the Prime Minister and the Leader of the Opposition, reports said.
The new draft has also allowed extra right to fight for bureaucrats for their cases to the Lokpal who undergoing an investigation.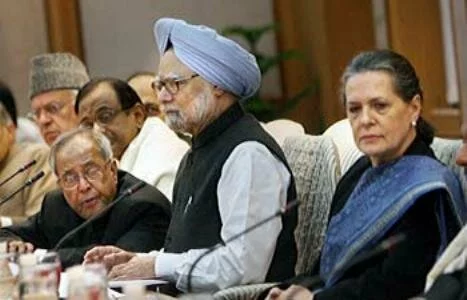 Despite the Union Cabinet's new revised draft approval, the Law Ministry has expressed amid objections, demanded to keep NGO out of Lokpal.
Key changes to the bill were proposed by a Select Committee of the Rajya Sabha. Most of them have been accepted by the government and in favour to set up Lokayuktas, or anti-corruption regulators, within a year of the Lokpal bill being passed.
After amid opposition, Lokpal Bill was passed by Lok Sabha last year, but not in the Rajya Sabha.
Congress expressing confidence to pass Bill this time as Congress President Sonia Gandhi also wrote a letter to Anna Hazare that passage of Lokpal would be in the budget session of Parliament next month.
But Mr Hazare deferred that Congress and its government had been giving such assurances for the past two years.