Research in Motion is now BlackBerry, marking a fresh beginning the company has renamed itself 'BlackBerry' for the once-pioneering to maintain one brand.
A long delayed launch of its first BlackBerry 10 smartphones – Z10 and Q10 has finally introduced in New York today, promising its BlackBerry 10 devices will wow consumers and businesses alike when they hit stores.
"We have transformed ourselves inside and out, and we have defined our vision … which makes today the perfect time for another big announcement I want to share. From this point forward, RIM becomes BlackBerry," Chief Executive Thorsten Heins told reporters while launch.
Introducing line of smartphones with its new identity and the new operating system, BlackBerry claimed that BB10 devices will the biggest one in the market, set positioned in the tight competition with Apple's iPhone and phones on Google's Android OS.
BB Z10 is a complete pure touchscreen smartphone sports 4.2" beautiful screen with 356ppi, while the Q10 is the first Blackberry 10 smartphone with a QWERTY keyboard that RIM made into its trademark.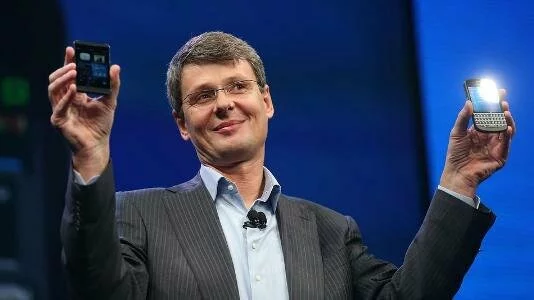 Key specs are of BlackBerry Balance, BlackBerry Hub, BlackBerry Flow and BBM messaging, offering multitasking, while new User Interface proves a big touch experience to customers.
BlackBerry claimed to offer multimedia, apps and touch-screen experience with new features, fast browsers, smart cameras and a large app library as now over 70,000 in numbers apps available for BlackBerry 10 devices preloaded with Skype, Amazon Kindle, WhatsApp, SAP and Angry Birds.
Reband itself will move new BlackBerry to leverage the value of brand, the most fantastic powerful asset of RIM despite fall from grace.
Aiming towards true mobile computing from mobile communications, RIM has promised a speedier device, a superb typing experience and segmentation of work and personal identities which will definitely a big enjoyable experience for world.