A major setback over the screening of his movie Vishwaroopam in Tamil Nadu, actor-director Kamal Hasan has decided to move n the Supreme Court on Thursday, seeking to overturn the ban on his ambitious film.
Setting aside a single judge order giving the green signal for the release of movie, the Madras high court on Wednesday has stayed the government's prohibitory orders on film 'Vishwaroopam'.
Meanwhile, a disappointment for Kamal Hasan as well as his fans as theatres cannot screen the Rs 100 crore multilingual spy thriller film anywhere in Tamil Nadu.
The actor's move is in response to challenge the Madras High Court order to defer the release of the movie again on Wednesday.
On Tuesday, Madras High Court on a single judge's order gave the green signal for the release of movie after an appeal on stay the release of Vishwaroopam had filled by Tamil Nadu government.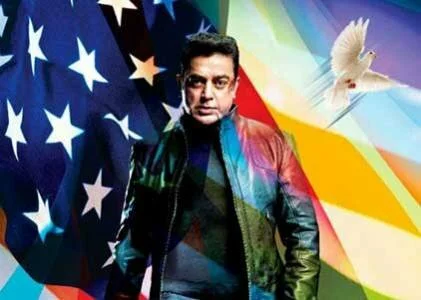 There were some scenes which considered objectionable by Muslim outfits who claimed that it showed the community in negative light.
Speaking with media, Haasan said that the issue had been  resolved after his meeting with some Muslim leaders as he agreed to d to cut a few scenes from his movie 'Vishwaroopam'  relating to the Holy Quran.
Disappointing over Vishwaroopam row, Haasan earlier said he would leave the country if he fails to get justice.
"The film is not anti-Indian Muslims and it is pro-Indian Muslims. There is no difference between me and my Muslim brothers," the actor added.
Madras Court Order came after Tamil government appeal against the interim order of the single judge.