Prevailing RBI's monetary policy rates, private sector lender HDFC Bank has announced to reduce Auto loan rates to buy vehicles by upto 0.5 percent.
There would be cut off in interest rates on car loans by 0.25%, while the two-wheeler loan will be cheaper by 0.5%, as per sources familiar with matter.
Over commercial vehicles, the rate on heavy commercial vehicle will be lowered by same margin of 0.25% to 11% while loans on light commercial vehicle will be available at 13.75% than existing 14%.
New rates set by India's second largest private-sector lender by assets, will be come into effect from February 1, the sources added.
The move comes as taking cues from the Reserve Bank of India's monetary review in which it has lowered its lending rate by 0.25 % to 7.75%, an attempt to improve economic growth which lowers than its earlier projection.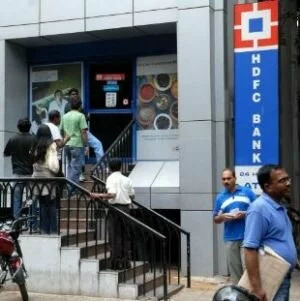 RBI also slashed CRR by 0.25 per cent to infuse Rs. 18,000 crore of liquid cash deposits into the banking system.
However, hopes that more lender banks would follow the rate cutting move within few days including SBI, an expecting hit in weaker India's auto industry
While IDBI Bank has already tool cues and smashed both its deposit and lending rates by 0.25 per cent, reports said.
Last month, HDFC Bank lowered its base rate by 0.1 %, followed by its benchmark prime lending rate (BPLR) cut off slashed by a similar margin to 18.20 per cent.