Today all market watchers' eyes set on BlackBerry maker RIM as the company is going to launch its new platform BlackBerry 10 on January 30 as per its earlier promise.
Rim upcoming launch of the phones and operating system on Wednesday seems to be more crucial for the company, marks the start of an advertising blitz that stretch to social media and  will up the market share in the over crowed smartphone segment.
If  all as per scheduled plans, then this would a super hit for the Canada-based company which has been facing decline as a troublesome 12 months in market, now dominated by Apple's iPhone, phones based on Google's Android OS and Samsung Electronics Co Ltd's Galaxy.
RIM will unveil its 'BlackBerry 10′ OS and line of smartphones powered by the new platform with a feature called BlackBerry Balance, keeps data fragment. It enables to separate the Corporate and government information based business-related apps and data from users' personal data.
Other features will be of secreting messaging generated by email, Twitter, Facebook, instant messaging and LinkedIn accounts as they are automatically consolidated into a single inbox calls BlackBerry Hub, reports said.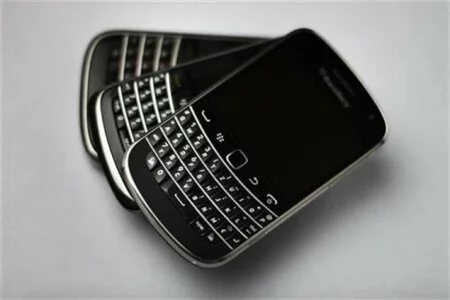 It added that RIM will launch two handsets in the beginning, run on BB10 platform- one is of a touch-screen model, while other is a hybrid device with keyboard, smartphone-cum-tablet.
Beside new OS, RIM will offer experience of re-designed, re-engineered and revamped look of BlackBerry World with new User Interface (UI) and QNX Software Core operating System.
Featuring an enhanced camera and instant messenger 'BBM', the chances of BB10 taking phase will high in India as strong connect with young generations due to vast features.
Over all, Today RIM's BB10 launch is most important for Thorsten Heins, the president and chief executive of RIM, who took the command of company just within a year ago.
With a hope of resumption the business circle of company, Heins said that BB10 will restore the company to glory.